Artist News: Fates Warning Drummer Forms New Prog-Metal Band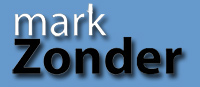 Wonder what Zonder's been up to? Well, Fates Warning drummer Mark Zonder has issued the following update:
"I have been working on a few new things of late. I finished the album with Gary Hughes and the band TEN. Dennis Ward will be mixing and it will be out on Frontiers Records soon. Great record and I can't wait to hear the final version. Really enjoyed myself and challenged myself on this as it is a strong commercial rock album, but I also added my personality to it. This will really be something. Very proud of my work on this. I have also decided to give drum lessons via Skype. I will be able to reach students worldwide and trying to use technology to its fullest. I will be taking a stereo feed from my recording console so my drum sound should be album quality. I am planning both an ongoing course of study program or a single lesson, much like a master class.

"A student's input and desired instructional direction is crucial. I want to teach what the student wants to learn, not just what I want. More details in the next couple weeks. I can be reached at mark (at) markzonder.com for inquires.
"Last but not least, I have put together a full-out prog-metal band. Yes, I said prog? Time to get back to this world, time to go home. At present we are putting together songs. Sort of like playing a drum solo from start to finish. A lot of playing but also great vocals and big hooks. Sort of fun not worrying about having the vocals start 20 seconds in. More to come shortly."
[Source: Blabbermouth.net]