RoSfest Is Pleased To Announce Epiicycle
Date: Tuesday, November 23 @ 03:05:00 UTC
Topic: Festival News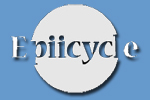 RoSfest is pleased to announce Epiicycle as the Friday night opener for 2011.
Epiicycle, formed in 2006 by Anthony Roldan, is an experimental psychedelic progressive rock band drawing influences from bands from Porcupine Tree and Meshuggah to U2 and Depeche Mode. Their first two albums, 2009's White On White, and 2010's Her Daydream were recorded and produced by Anthony Roldan, before recruiting Lawrence Pence (drums/vocals), Joshua Kailer (keyboards/vocals) and Dayne Thatcher (bass/ vocals) to join the band, leaving Anthony with guitar and vocals.

The band has played several live shows, perfecting the live arrangements of their albums. A third, more psychedelic album is due in late 2010, called Touch The Fun, with plans for more album releases in the near future. As an additional bonus John Jowitt will be making a special guest appearance on a few songs.
[Source: George Roldan/RoSfest]