Axel Rudi Pell: 'Circle Of The Oath' Cover Artwork, Track Listing Revealed
Date: Monday, January 16 @ 18:00:00 UTC
Topic: Album Release News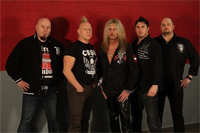 Axel Rudi Pell -- singer Johnny Gioeli, drummer Mike Terrana, keyboard player Ferdy Doernberg, bass player Volker Krawczak and guitarist Axel Rudi Pell -- entered the studio in late November 2011 with engineer and co-producer Charlie Bauerfeind, to record the next studio album, titled Circle Of The Oath. Recordings are finished now and the final touches regarding mixing and mastering will be made this week [week of Jan 9]
Circle Of The Oath will be released on March 23 in Germany, March 26 in the rest of Europe and on March 27 in the USA/Canada via SPV/Steamhammer.

Configurations: limited-edition digipak including a bonus live track and poster; double gatefold LP with colored vinyl; standard version and download. There are also plans to release a box set including two LPs, a digipack, poster, postcard, sticker and much more will be limited to 1,000 copies worldwide!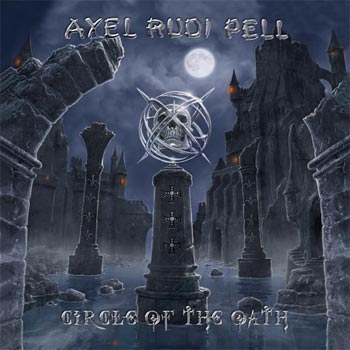 The track listing for the CD is as follows:
01. The Guillotine Suite (intro)
02. Ghost In The Black
03. Run With The Wind
04. Before I Die
05. Circle Of The Oath
06. Fortunes Of War
07. Bridges To Nowhere
08. Lived Our Lives Before
09. Hold On To Your Dreams
10. World Of Confusion (The Masquerade Ball Pt. II)
Axel Rudi Pell's latest compilation, The Ballads IV, registered the following first-week chart positions:
Germany: #29
Switzerland: #53
Norway: #65
In addition to all of the group's ballads since the release of The Ballads III (which came out in 2004), The Ballads IV includes three newly recorded songs.
The Ballads IV was released as standard version, double gatefold LP in colored vinyl and as a digital download.
[Source: Blabbermouth.net]