New Release On The Festival Music Label
Date: Saturday, July 12 @ 21:11:14 UTC
Topic: Album Release News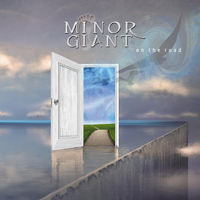 We are proud and excited to announce the signing of Dutch band Minor Giant to the Festival Music / F2 Music label, and the release of their excellent debut solo album On The Road, which came out on 30 June 2014.
The CD features the music and lyrics written by keyboard player Rindert Lammers and is loosely a concept about the different roads people take in life. Main influences on this album include Neal Morse, Frost*, Transatlantic and Camel, and the album was recorded, mixed and mastered by Gerben Klazinga (Knight Area). Vocals were recorded by Collin Leijenaar (Affector, ex-Neal Morse Band).

View a trailer for the album at www.youtube.com/watch?v=rO-apDnvX0s. Download a full track from the album at www.f2music.co.uk.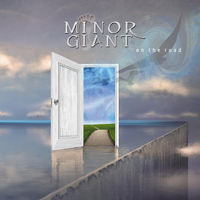 Rindert Lammers (Minor Giant): "I started composing, and recording demo versions of these songs in 2010 – at the age of 16. In 2011, I put out an ad for like-minded musicians to join me in this project. This led to the line-up of Roy Post (drums), Harry den Hartog (bass; ex-PBII), Jordi Repkes (guitars & vocals), Jos Heijmans (keyboards & vocals), and myself on keyboards. At the end of 2011 we decided on the name Minor Giant. After he finished recording, Harry den Hartog left the project, and was replaced by Rik van Dommelen. And just to be clear: Minor Giant isn't a project anymore, it's a true and proper band!"
David Robinson (Festival Music): "I get sent music by a lot of artists, but only a very few get me going back for a second listen. Even fewer artists have me remembering the melodies from the songs in that time, but the debut album by Minor Giant did! The Festival Music label has been very lucky to have released albums by artists such as Magenta, Manning, Sean Filkins, Jeff Green, and more, and when we sign an artist, it's a huge commitment. In most cases they have spent months (sometimes years) pouring their heart and soul into a recording, and to be trusted with delivering that music into the world is a great honour. It's also an absolute pleasure when the band are as good as Minor Giant. For me their music ticks all the boxes – powerful, melodic, epic – and it's great to have them on the label."
Tracks: 1. On The Road / 2. Dream With Eyes Wide Open: I – The Door / II – The Old Road / III – Upside Down / 3. Lead Me Home / 4. Hand In Hand / 5. We Are Strangers Here / 6. The Last Road
COMING IN AUGUST: A new release from Manning called Akoustic #2, a follow up to the successful Akoustik album of acoustic interpretations from the extensive Manning back catalogue. More news soon.