CD/DVD Releases: Frontiers Announces Second Quarter Release Schedule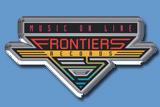 Coming May 19, Frontiers will release the following:
Former Magna Carta recording artist Robert Berry (formerly of Three, Ambrosia and GTR) will release The Dividing Line.
Leaving The End Open will arrive from Hardline, the former band of Journey's Neal Schon and current home to Axel Rudi Pell singer Johnny Gioeli.
Vocal great Joe Lynn Turner (Deep Purple, Yngwie Malmsteen, Rainbow) will offer up the newest release from his melodic rock project Sunstorm.
The melodic rock project Place Vendome, which features former Helloween vocalist Michael Kiske will release Streets Of Fire.
More releases are already scheduled for June and July and will be soon announced.
Frontiers Records is synonymous with quality melodic music in the rock, progressive, and metal genres. With over 400 records under its belt and chart success in all the core markets of Europe and Asia, Frontiers has become the European home of rock music greats such as Journey, Styx, Toto, Night Ranger, Winger, Dokken, White Lion, and many more. With the strategic move to open a US office and ink a direct distribution deal with Super D, Frontiers is now looking to increase the success story that started 12 years ago in a small room in Naples, Italy, under the initiative of the label's President Serafino Perugino.
"We look forward to the fans' reaction," said Perugino. "We are releasing new music from some real rock music giants and we are convinced that US is the natural home to their music."
"I am excited to be working with artists whose bands I've been a fan of for so many, many years," said US Label Manager Bryan Mechutan.
Super D Independent Distribution (SDID) is the recipient of the NARM Small Distributor of The Year award.
[Source: Mazur PR]