Festival News: Pledge Your Ticket To OhioProg 2012 And Enter To Win A ''Prog Prize Pack''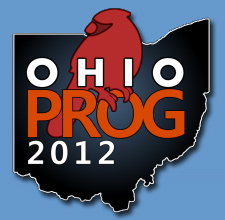 Tickets for OhioProg 2012 are available in just 12 days! We put together a couple of special "Prog Prize Packs" that you can win simply by pledging your ticket to the festival. Tickets are available starting November 4, 2011 to January 2, 2012 through the OhioProg 2012 "Pledge Your Ticket" program via Kickstarter. Get all the details on the giveaways at the OhioProg website.
www.ohioprog.com/prog-prize-pack | www.ohioprog.com/news/4553607931/Win-an-OhioProg-2012-Prog-Prize-Pack/249713 and www.ohioprog.com/tickets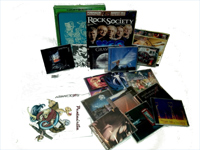 Not part of this press release, but it bears repeating... and no, not me signing a lyric from a
Pretenders song that comes to mind every time this festival is mentikoned, and is going through my head as of this writing. But rather, who's on the bill!? When the festival will be?
Get your ticket to come see: After The Fall, Arena, Cryptic Vision, FM, Gende's Giant, Going For The One, Nightingale, Orphan Project, Persephone's Dream, RC2, and Script For A Jester's Tour.
Plus for the after party... Gravity and Dag Swanö. It all comes together September 7 - 9, 2012 at Canton Palace Theater, Canton, OH.
[Source: Ohio Prog ('cept that Pretenders bit)]