CD/DVD Releases: It Bites Reveals Third Preview Video; New Album 'Map Of The Past' Out Now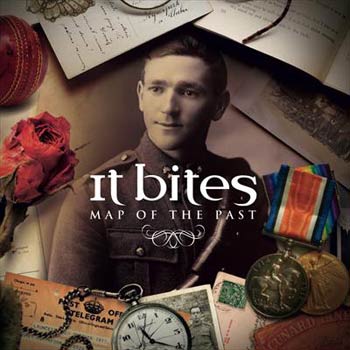 The new album from It Bites, Map Of The Past, is out now! To celebrate the release, the band has also revealed their third and final preview video allowing fans an inside look at the new album. The third video can be seen here. The rest of the series has been slowly unvieled over the past few weeks. The first video can be seen here, and the second video can be seen here.

Inspired by the discovery of an old family photograph, Map Of The Past is a highly personal journey that explores love, passion, jealousy, anger, remorse and loss through the eyes of a previous generation against the backdrop of Britain as it enters a new century and one of the most defining periods of its history. Written by John Mitchell and John Beck over the course of 2011, the album was recorded at Outhouse Studios in Reading and features Bob Dalton on drums and Lee Pomeroy on bass.
[Source: InsideOut Music]