CD/DVD Releases: Orphaned Land, New Album Artwork, Tracklisting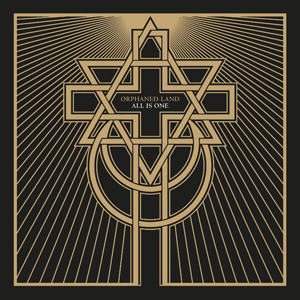 Although this info was shared with the world back in April, with the album's release coming up in just a few days, as of this writing, we thought we'd share anyway that Israel's very own Orphaned Land will release their long awaited new album, All Is One, on June 24th in Europe and June 25th in North America via Century Media Records. OnApril 23 the band revealed the incredible cover artwork for their 6th full-length, which was created by the French artist Metastazis (Paradise Lost, As I Lay Dying, Sonne Adam, Watain, etc.) by perfectly incorporating the three biggest religious symbols into one piece of art. See below for All Is One's track-listing:

All Is One track-listing:
1. All Is One
2. The Simple Man
3. Brother
4. Let The Truce Be Known
5. Through Fire And Water
6. Fail
7. Freedom
8. Shama'im
9. Ya Benaye
10. Our Own Messiah
11. Children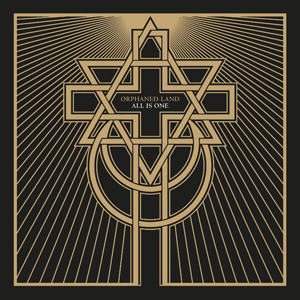 From September to November, Orphaned Land will play stages all over Europe in support of All Is One -- but before heading out on this headlining tour, Orphaned Land will play a few festivals and shows in Europe. See below for all upcoming tour dates.
Orphaned Land live 2013:
8.9 - Brutal Assault Festival / Cze
8.10 - Artmania Festival - Sibu / Ro
8.16 - Summer Breeze Festival - / Ger
Orphaned Land - All Is One European tour 2013:
9.20 - Colmar - Le Grillen / Fr
9.21 - Lille - Le Splendid / Fr
9.22 - Tongeren - Sodom Klub / Be
9.24 - Aschaffenburg - Colossal / Ger
9.25 - B - Matrix / Ger
9.26 - Hamburg - Rock N Roll Warehouse / Ger
9.27 - Kobenhavn - Amager Bio Uniting The Powers Of Metal / Dk
9.28 - Gera - Sachsischer Bahnof / Ger
9.29 - Nuernberg - Hirsch / Ger
10.1 - Praha - Exit us / Cz
10.2 - Warsaw - Proxima club / Pl
10.3 - Krakow - Lizard King club / Pl
10.4 - Budapest - Club 202 / Hg
10.5 - Vienna - Reigen Club / At
10.6 - Bratislava - Randal Club / Sk
10.11 - Sofia - Mix Tape 5 / Bg
10.12 - Tessaloniki - Eight Ball Club / Gr
10.13 - Athen - Kyttaro Live / Gr
10.15 - Ankara - Jolly Joker Balans / Tk
10.16 - Istanbul - Kucukciftkik Park / Tk
10.18 - Belgrad - Dom Omladine / Srb
10.19 - Zagreb - TBA / Ct
10.20 - Maribor - Mc Pekarna Klub / Slov
10.23 - Milan - Rock N Roll Arena / It
10.24 - Prateln - Z7 / Ch
10.26 - Lyon - o Totem Rillieux Mjc / Fr
10.27 - Toulon - Le Vox / Fr
10.28 - Toulouse - Connexion Live / Fr
10.29 - Bilbao - Rock Star / Sp
10.31 - Porto - Hard Club / Pt
11.1 - Lisbon - Music Box / Pt
11.2 - Madrid - Ramdall / Sp
11.3 - Barcelona - Apolo 2 / Sp
11.4 - Montpellier - L'antirouille / Fr
11.6 - Nantes - Le Ferrailleur / Fr
11.7 - Paris - Divan Du Monde / Fr
11.8 - Zoetermeer - Boerderij / Nl
11.9 - Apeldoorn - Gigant / Nl
[Source: Century Media]