CD/DVD Releases: Little Atlas Releases "Automatic Day" On 10T Records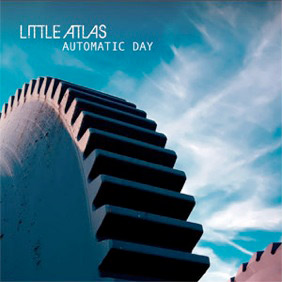 Little Atlas returns from a 5-year absence with their brand new, full-length CD release, Automatic Day. Featuring 10 tracks, Automatic Day was released by 10T Records on June 3, 2013, with an official brick and mortar retail street date of July 18.
Automatic Day is easily the band's most mature and significant work to date. All of the signature elements of the Little Atlas sound are firmly in place, yet tempered with a darker, more cinematic foundation, stronger production, and an overall more aggressive approach that takes their already unique sound into adventurous and uncharted new territory.

The songs on Automatic Day soar with a dynamic display of emotion, introspective lyrical insight, and soaring melodic hooks. From ethereal soundscapes to unexpected angular twists, from pastoral calm to caustic bursts of heavy dissonance, this is a new and evolved Little Atlas that is both unclassifiable and undeniable. 3-time Grammy Award-winner Joe Palmaccio mastered the final mixes of Automatic Day.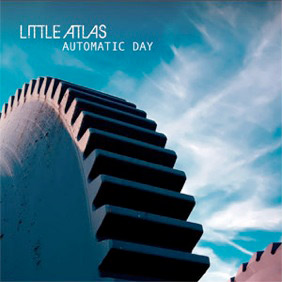 "We are truly fortunate to be able to continue to create music together, ten years after our first release," says lead vocalist and keyboardist Steve Katsikas. "I don't believe the band has ever played with such confidence, such cohesion, and with such focus. We created exactly the album we wanted to create."
"This album represents tremendous growth," echoes Little Atlas guitarist Roy Strattman. "It's as if the chemistry of the band has become much stronger during our five-year stretch between albums. Automatic Day is somehow more than the sum of its parts - the product of a group effort that transcends each individual's contributions. It is also our best sounding album: warm, detailed, and sonically thick."
Here is a link to the video for the leadoff track "Oort": www.youtube.com/watch?v=iNIf3rIUlsk
Here is the link to the video to the new track "Apathy": www.youtube.com/watch?v=G5B69s3DsYw
Additionally, all tracks from Automatic Day are now available to preview in their entirety on the Little Atlas artist page at 10T Records: 10trecords.com/artists/genres/progressive-experimental/little-atlas/discography/
[Source: 10T Records]