Grayceon Complete Work On Third Album
Date: Saturday, January 08 @ 13:00:00 UTC
Topic: Album Release News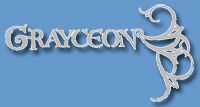 Bay Area progressive rock/metal three-piece Grayceon has completed work on its third full-length album, All We Destroy, for a March 1 release.
Grayceon is recognized as one of the most creative and unique forces within the Bay Area underground metal scene, on par with such contemporaries as Ludicra, Hammers Of Misfortune, Slough Feg, Amber Asylum, Asunder, and Worm Ouroboros.
Featuring members of the forward-thinking thrash/punk metal band Walken and cellist/vocalist Jackie Perez Gratz (of Giant Squid, and who also has served as the recording cellist for bands like Agalloch, OM, Asunder, Cattle Decapitation, Amber Asylum, and Neurosis), Grayceon is solely comprised of cello, guitars, drums, and vocals.

By combining elements of progressive rock/metal, sludge/doom metal, neo-classical chamber music, and neo-folk, All We Destroy follows the band's previous two releases (namely their self-titled debut and their sophomore release, This Grand Show) and builds upon the sound they formulated into something heavier, and more moving, while at the same time, something much more frantic and devastating.
All We Destroy track listing:
01. Dreamer Deceived
02. Shellmounds
03. We Can
04. Once A Shadow
05. A Road Less Traveled
06. War's End
[Source: Blabbermouth.net]