Renaissance At The Gesù
Date: Sunday, June 10 @ 22:00:31 UTC
Topic: Band News (tours, comings/goings, etc)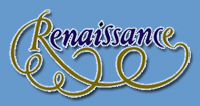 Performing Turn Of The Cards & Scheherazade and Other Stories
FMPM is proud to present the long awaited return to Montreal of English progressive rock band Renaissance, Thursday October 11th, 2012 at the Gesù (1200, De Bleury, Montreal · 514-861-4378) .

Renaissance rose from the ashes of the UK rock group, the Yardbirds, with vocalist Annie Haslam and principal songwriter and guitarist Michael Dunford joining at the dawn of the 1970's to define their sound as a fusion of folk rock and classical music. The band's lengthy career features fifteen albums with Haslam and Dunford remaining as the creative core.


In 2010, Renaissance toured with Steve Hackett, opening a magical evening at Montreal's Place des Arts and receiving a standing ovation at the sold-out concert. Joining Haslam and Dunford are keyboardist Rave Tesar and bassist/vocalist David J. Keyes, both of whom were previous members of the band, as well as drummer/vocalist Frank Pagano (Bruce Springsteen, Smashing Pumpkins) and Jason Hart (Rufus Wainwright, Suzanne Vega). Together they will play two timeless albums from the 1970's in their entirety: Turn Of The Cards and Scheherazade And Other Stories, revisiting the lush symphonic textures, stunning vocals and poetic lyrics that embody Renaissance. Special guest Jér&ocaret;me Langlois (ex-Maneige) will open this magical concert.
Enjoy an enchanting evening of classic '70s progressive rock with Renaissance!
TICKETS: Reserved seats on sale right now at the Gesù box office (514-861-4036) for $64.73 (including taxes & fees) and at Admission (1-855-790-1245 or www.admission.com) for $67.88 (including taxes & fees, but excluding postage).
[Source: ProgMontreal]