Orphaned Land Debuts First Song From New Album, "All Is One"
Date: Monday, June 24 @ 15:00:00 UTC
Topic: Album Release News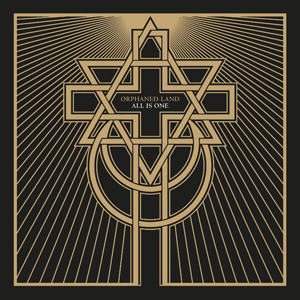 Israel's Orphaned Land has now [May 13] debuted the first single from their upcoming 6th studio album, All Is One, due out June 24th in Europe and June 25th in North America via Century Media Records. To hear "Our Own Messiah," click the link below:
www.metalhammer.co.uk/news/orphaned-land-our-own-messiah-lyric-video

All Is One was mixed by Jens Bogren (Kreator, Amon Amarth, James LaBrie, Devin Townsend Project, Opeth) and was recorded in three different countries: Israel, Turkey and Sweden. Ironically, these countries are Jewish, Muslim and Christian respectively, which strengthens the Orphaned Land message of unity through music. Over 40 musicians were used to flesh out the sound of All Is One, including 25 choir singers and eight classical violin, viola and cello players from Turkey.
All Is One track-listing:
1. All Is One
2. The Simple Man
3. Brother
4. Let The Truce Be Known
5. Through Fire And Water
6. Fail
7. Freedom
8. Shama'im
9. Ya Benaye
10. Our Own Messiah
11. Children
[Source: Century Media]