CD/DVD Releases: Unified Past Announce Release Date For Their New CD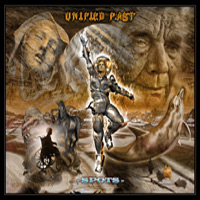 Melodic Revolution Records and their progressive rock recording artist Unified Past announced that the bands' new CD, Spots, would be officially released on June 11th of 2013. This follow up to their 2011 recording, Observations, is a highly anticipated release and is their most gripping recording yet that promises to connect to all fans of progressive rock.

Blending seventies style progressive rock with modern day progressive influences, Unified Past manages to create a unique and identifiable sound.
The compact disc will initially be available through the bands personal website as well as through Melodic Revolutions Records, while also being available through Amazon.com and CD Baby. Digital downloads will be available as well.
[Source: Unified Past]